Today Canadians are mostly BBQing, drinking and blowing up fireworks as we celebrate our country's birthday.
But amidst all that partying, we all take a moment to think about what a terrifically special place this is and remember where we came from and what we are.
Part of our heritage and the Canadian icon best known throughout the world is our Mounted Police. And the primary reason they reached icon status was all the bad TV shows and movies that featured red coated heroes who always got their man.
While we in the Canadian film and TV business might wish it otherwise, the fact is that our national image was long ago cemented by Dudley Do-Right and a guy in a scarlet tunic crooning in a canoe.
So we might as well embrace and honor the tradition.
One of my heroes as a kid was Sgt. Preston of the Yukon. I read the comics, ate the cereal and, of course, watched his adventures on TV.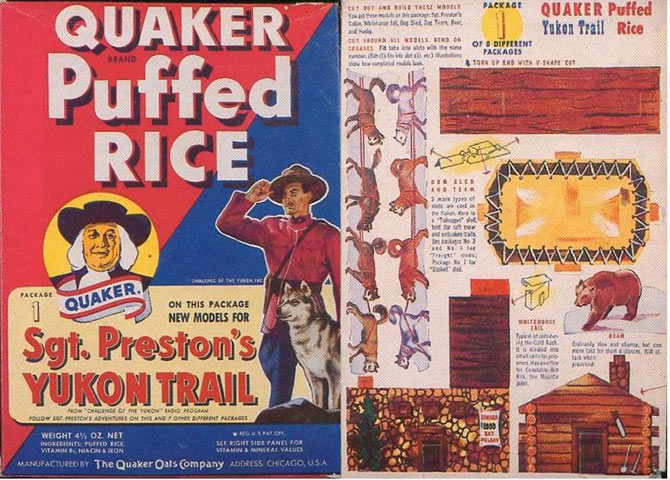 So, return with us now to those thrilling days of yesteryear for "The Adventures of Sgt. Preston of the Yukon" (and his wonder dog King).
Have a Happy Canada Day! And Enjoy Your Sunday…