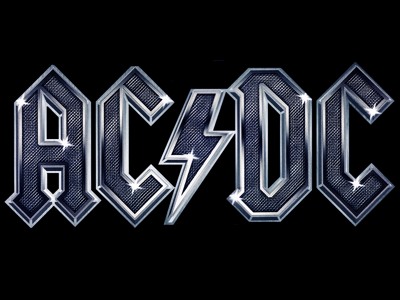 Sad news out of Australia this morning, that AC/DC has decided to hang it up after 40 tumultuous years at the pinnacle of Rock.
The retirement is involuntary, coming as the band was about to record a new album and book a world tour. But during rehearsals it was discovered that rhythm guitarist Malcolm Young, victim of a recent stroke, had suffered a loss of some of his playing ability.
Rather than finding a replacement and soldiering on as the band has had to do under tragic circumstances in the past, Malcolm's lead guitar playing brother Angus and the rest of the band decided -– maybe it was time.
For those of you who never had the chance to see AC/DC in concert, my sympathies. This was truly one of Life's great experiences, leaving you adrenaline maxed and with a week long case of Tinnitus. Hell, my ears are probably still ringing…
There was a time when I wrote entire scripts with Rush, AC/DC and Zeppelin blasting from my office. I truly believe the music contributed to the energy in the text that resulted. Not to mention how fast they were typed.
People don't write to Metal anymore? Pussies.
Anyway, here's a taste of AC/DC from their magnificent River Plate concert. If you've got a script to finish today, the entire concert can be found here.
Thanks for all the help, guys –- and the memories.