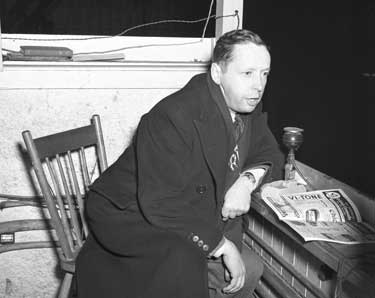 The original voice of "Hockey Night in Canada", Foster Hewitt, is credited with coining the phrase, "He shoots. He scores!".
I think play must've gotten faster since Foster's day because now about all the game callers seem to have time to spit out is "Shoots. Scores." Unless it's Bob Cole, in which case the call is usually, "Is that in? I think so".
But like writers, hockey announcers are always looking for new ways to describe repetitive action. And that's been no more obviously on display than during the first two overtime games of the Stanley Cup Finals, where pucks have been "forked", "paddled", "wanded", "banged" and "squibbed".
Yahoo's Puck Daddy website has been so impressed by the rapidly expanding hockey thesaurus to publish a bingo card for NBC sportscaster Mike Emerick.
Meanwhile, in the Infamous Writers Hockey Pool, the vocabulary remains the same. No new names at the top of the Poolie heap -– and unless the scoring in this final tilt picks up, the likelihood is that this will be the order of finish.
More Friday…