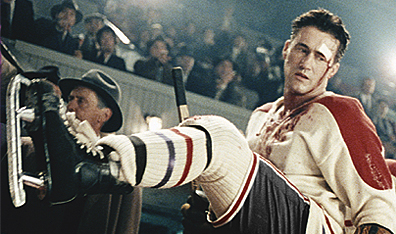 I know this is a day late. But I lost a day in the ER getting stitched up so I'm behind on everything this week.
I told the doc I didn't need any freezing. He could just do it like we were both at the bench in the playoffs. He allowed that was okay with him as long as I could get PK Subban to slam me in the boards for 20 minutes first to get my adrenaline up.
We settled on numbing the pain.
I don't think much will numb the pain that's coming for fans in Calgary this week. Their game one with Anaheim was brutal to watch. And I imagine every deppaneur in Montreal is out of Aspirin this morning. "Deux avec Pepsi, s'ils vous plait".
But there will be survivors, including those hobbled but proud within the ranks of The Infamous Writers Hockey Pool.
Will Dixon has once again regained the lead with Wil Zmak shooting past me for 2nd place. At the bottom of the pile, Will Pascoe has made Mark Leiren-Young a very happy man.
The standings after Game Ones across the 2nd round…